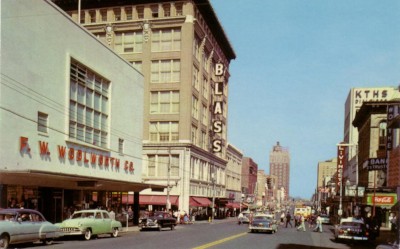 Preservation Conversations for 2018
August 24, 2018: 5:30 p.m. (reception), 6:00 p.m. (lecture).  "Quapaw Treaty of 1818."
Carrie Wilson, Quapaw Tribe. In partnership with the Central Arkansas Chapter: Arkansas Archeological Society.                                 

Location: Curran Hall, 615 Capitol Ave. Little Rock. RSVP here. 
September 13, 2018: 5:30 p.m. (reception), 6:00 p.m. (lecture). "The Adaptive Imagineering of Main Street, Little Rock: A Case Study of Personal Investments and Outcomes as Perceived by Agents of Change."  
Dondi Warren, Ed.D. candidate in Educational Leadership through the Center for Excellence in Education at Arkansas State University. 

Location: Central Arkansas Library System, 100 S Rock St, Little Rock, Arkansas 72201.  RSVP here. 
---
Welcome to the Quapaw Quarter Association
The Quapaw Quarter Association's mission is to preserve Greater Little Rock's historic places.
Incorporated in 1968, the QQA grew out of an effort to identify and protect significant historic structures in Little Rock during the urban renewal projects of the early 1960s. Throughout its existence, the QQA has been a driving force behind historic preservation in Greater Little Rock.