Welcome to the Quapaw Quarter Association
The Quapaw Quarter Association's mission is to promote the preservation of Little Rock's architectural heritage through advocacy, marketing and education.
Incorporated in 1968, the QQA grew out of an effort to identify and protect significant historic structures in Little Rock during the urban renewal projects of the early 1960s. Throughout its existence, the QQA has been a driving force behind historic preservation in Greater Little Rock.
Quapaw Quarter Association's 51st Spring Tour, May 9-10, 2015

The Spring Tour of Homes has been held since 1963 with the purpose of fostering appreciation of historic buildings and neighborhoods and the need for their preservation.  The Tour was this year's recipient of the Grand Old Classic Special Event Award at the Arkansas Department of Parks and Tourism's Henry Awards. The 51st Spring Tour features old, new, and sacred buildings throughout downtown that represent the rich diversity of Little Rock's Quapaw Quarter; most have never before been on the tour.     

"The Spring Tour is our best tool to build pride in historic neighborhoods and encourage continued investment in our city's architectural heritage" said QQA President Jarrod Johnson.  "Revitalization efforts are picking up all over downtown, the Spring Tour is a great way to support and experience Little Rock's renaissance."
Volunteers Needed
We could not host the Spring Tour each year without the help of our wonderful volunteers.  We truly appreciate everyone who helps out and strive to make it a fun experience.  Volunteers receive a free Sunday Afternoon tour ticket to use or share, discounts on QQA merchandise, and are invited to a Volunteer Appreciation Party on May 17.  We have pleny of volunteer opportunities available to suit your schedule and talents, please consider helping us out!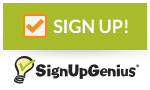 Candelight Tour

Saturday, May 9, 2015 5:30 pm - 7:30 pm

Description:

Candelight Tour from 5:30-7:30 PM
Dinner at Christ Episcopal immediately following the tour
After-Party will follow the dinner


Sunday Brunch

Sunday, May 10, 2015 11:00 am - 1:00 pm

Location:

Curran Hall, 615 East Capitol Avenue

Spring Tour

Sunday, May 10, 2015 1:00 pm - 5:00 pm

Description:

includes interior tours of all the buildings, live music, trolley rides, food vendors, and more!
QQA Launches Historic Building Marker Program
The Quapaw Quarter Association is pleased to announce a new Historic Building Marker Program beginning in the spring of 2015. This program replaces the discontinued Quapaw Quarter Historic Structure Plaque and the QQA Historic House Marker Programs. The markers will be aluminum and approximately 14 inches wide by 12 inches high. They will display the building name and date of construction. They may be pole-mounted, or attached directly to the building.